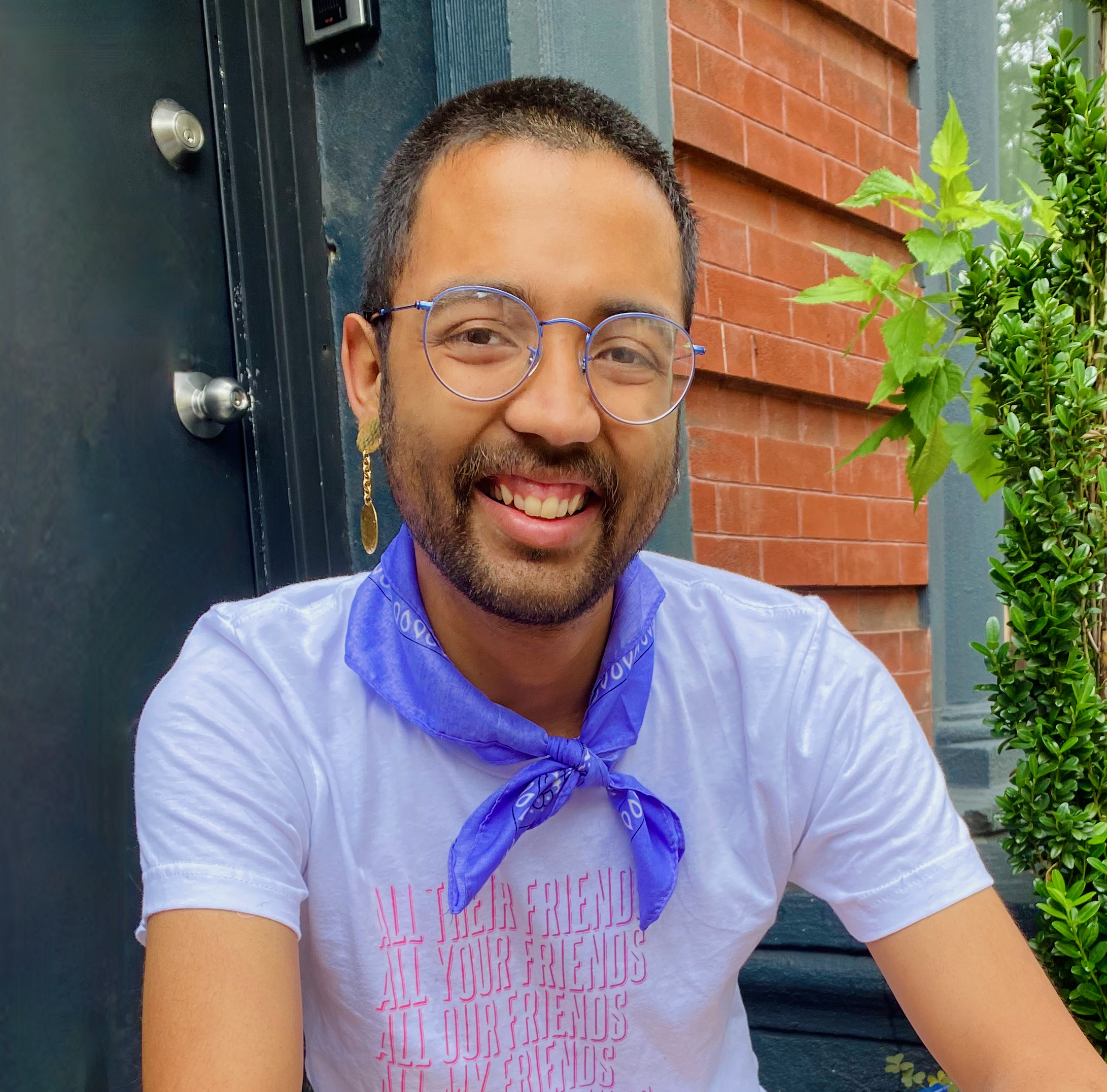 about
---
Born in Medellín, Colombia, danilo machado is a poet, curator, and critic living on occupied land interested in language's potential for revealing tenderness, erasure, and relationships to power.

A 2020-2021 Poetry Project Emerge-Surface-Be Fellow, their writing has been featured in Hyperallergic, Art in America, ArtCritical, Art Papers, Poem-A-Day, The Recluse, GenderFail, No, Dear, Long River Review, TAYO Literary Magazine, among others. They are the author of the chaplet wavy in its heat (Ghost City Press Summer Series, 2022) and the forthcoming This is your receipt and is not a ticket for travel (Faint Line Press, 2023).

An honors graduate of the University of Connecticut, danilo is Producer of Public Programs at the Brooklyn Museum and formerly Curatorial Assistant at Socrates Sculpture Park. danilo is the curator of the exhibitions Otherwise Obscured: Erasure in Body and Text (Franklin Street Works, Stamford, CT, 2019-20), support structures (Virtual/8th Floor Gallery, featuring the 2019-20 cohort of Art Beyond Sight's Art and Disability Residency), and We turn (EFA Project Space, featuring SHIFT Residency Artists, 2021).

danilo is the co-founder and co-curator of the reading series Maracuyá Peach, co-host of the montly queer Reading Series exquisites (with Em Marie Kohl), as well as the chapbook/broadside fundraiser Already Felt: poems in revolt & bounty.

danilo is the author The Post Post Post newsletter, and has contributed writing to exhibitions at CUE Art Foundation (Even there, there are stars), Miriam Gallery (The earth leaked red ocher), Abrons Art Center/Boston Center for the Arts (A Language for Intimacy), Second Street Gallery (Franscisco Donoso: Pathways), Real Art Ways (Kevin Quilles Bonilla: As the palm is bent, the boy is inclined), and No Longer Empty.

As DJ Queer Shoulders, danilo has DJ'd as a part of programs and fundraisers with The Shed, Art Papers, CultureHub, Daughter, Crown Heights Mutual Aid, Connecticut UndocuFund, and Connecticut Students for a Dream.

They are working to show up with care for their communities.